: a brownish-orange to light brown color
Example Sentences
Adjective
the tawny coat of a lion
Recent Examples on the Web
Adjective
Kate was sophisticated at Lambrook School preview day, striding into fall in tawny brown and white polka dots.
Janine Henni, Peoplemag, 18 Nov. 2022
For instance, onion halves caramelized into a deep purple settled against the greens of cavolo nero (kale) amid pale Stilton (blue cheese) and accented with tawny cashews make a dish almost too pretty to eat.
Kendra Nordin Beato, The Christian Science Monitor, 14 Nov. 2022
The 22 was aged for 20 years and then put into white port barrels for an additional two, and the 33 was aged for 31.5 years and then put into tawny port barrels for its final year and a half.
Jonah Flicker, Robb Report, 25 Oct. 2022
Or fly somewhere counterintuitive, say, a beautifully barren steppe without a single tawny leaf?
Wsj Off Duty Editors, WSJ, 10 Sep. 2022
Set yourself with an ultra-sleek version crafted from leather in neutral tones of tan, white, and brown to earthier olive green and tawny.
Laura Lajiness Kaupke, Vogue, 5 Apr. 2022
Elyse Walker, whose luxury fashion stores cater to such celebrity clients as Cindy Crawford and Jennifer Garner, dismisses the notion with a shake of her tawny head.
Christina Binkley, Town & Country, 23 Aug. 2022
Four other colors are available in addition to the tawny brown that's shown, though prices vary.
Kylee Mcguigan, Popular Mechanics, 19 Aug. 2022
The colors and pattern evoke the orange-and-tawny wings of the American Painted Lady, a butterfly native to the Chicago metro area.
Hannah Edgar, Chicago Tribune, 12 May 2022
Noun
Gio Ponti chairs or those by Verner Panton, while friend groups can crash with a bottle of Barolo on a sumptuous tawny De Sede couch.
Elise Taylor, Vogue, 2 Aug. 2022
And there the animal was, in a photo made famous in 2013 in National Geographic: tawny, sinewy, prowling below the Hollywood sign.
Los Angeles Times, 21 Apr. 2022
So when LeBrun and colleagues found a type of fungus that seems to only target tawny crazy ants, they were immediately intrigued.
Corryn Wetzel, Smithsonian Magazine, 1 Apr. 2022
Another key neutral in the block heel boot department is brown, from deep, chocolate tones to tawny and cinnamon shades.
Laura Lajiness, Vogue, 13 Nov. 2021
Wrapped in fur coats, one tawny and the other a deep chestnut, Grandma Bea and Aunt Doris are gilded, coiffed, and made up to the nines.
Naomi Fry, The New Yorker, 14 Sep. 2021
For winemakers considering the port route, Karlicek said deciding whether to go ruby or tawny would be the first step.
Georgann Yara, The Arizona Republic, 19 Aug. 2020
From the air, this lowland delta, covering an area the size of Nebraska, is a tawny-and-cobalt expanse of tundra and tributaries and lakes, its looping rivers etching a dazzling curlicue.
Simon Montlake, The Christian Science Monitor, 1 July 2019
Belquis Zahir rents out Filicudi House, almost a companion piece to Zucco Grande, with the same tawny, Afghan smoothness.
Antonia Quirke, Condé Nast Traveler, 22 Aug. 2019
See More
Last Updated:
- Updated example sentences
---
Challenging Words You Should Know
Often used to describe "the march of time," what does inexorable mean?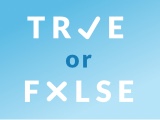 Test your knowledge - and maybe learn something along the way.
TAKE THE QUIZ