Definition of take a shot
1
: to fire a gun
He took a shot and missed.
—
often + at
He took a shot at the deer.
2
: to try to hit
—
+ at
She took a shot at me with a snowball but missed.
3
: to propel a ball or puck toward a goal
He took a shot and scored.
4
: to make a critical or hurtful remark about someone
—
+ at
They

took shots at

each other throughout the debate.
5
: to attempt to do something successfully
—
often + at
Take a shot at the math problem.
I never changed a tire before, but I'll take a shot at it.
6
informal
: to photograph something
—
often + of
Be sure to take a shot of the house.
Difficult Spelling Words Quiz
Which is the correct spelling?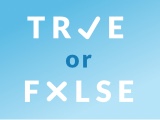 Test your knowledge - and maybe learn something along the way.
TAKE THE QUIZ