1
a
: any of an order (Araneae synonym Araneida) of arachnids having a short, usually unsegmented abdomen linked to the cephalothorax by the pedicel, chelicerae modified into poison fangs, and two or more pairs of spinnerets at the posterior end of the abdomen for spinning threads of silk for various uses (as in making cocoons for their eggs or webs to catch prey)
Note: Spiders are further characterized by leglike pedipalps near the mouth, usually eight simple eyes, and book lungs or tracheae in the abdomen.
b
: any of various other arthropods and especially arachnids that resemble the true spiders
—
not used technically
2
: a cast-iron frying pan originally made with short feet to stand among coals on the hearth
3
: any of various devices consisting of a frame or skeleton with radiating arms or members
Difficult Spelling Words Quiz
Which is the correct spelling?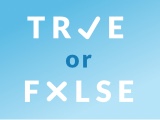 Test your knowledge - and maybe learn something along the way.
TAKE THE QUIZ