spoke of
;
spoken of
;
speaking of
;
speaks of
1
: to talk or write about (someone or something) : to mention (a subject) in speech or writing Speaking of Jill, where is she? It was the first time she spoke of going to law school. She never speaks of her suffering during the war. In the letter, he spoke of feeling ill.
2
: to indicate or suggest (something) His diaries speak of a troubled mind.
3
: to talk about (someone or something) in a specified way He spoke well/highly/favorably of both job candidates.
4
chiefly US
: to show that (someone or something) does or does not deserve to be praised, admired, etc. The continued success of the business speaks well of their judgment. Her bad behavior speaks poorly of her upbringing.
A More Exception(al) Quiz
Which of the following words is not a synonym for 'a young person'?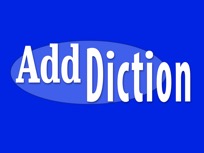 Test Your Knowledge - and learn some interesting things along the way.
TAKE THE QUIZ