Definition of slow-wave sleep
: the phase of non-REM sleep marked by the deepest sleep and the highest levels of delta wave activity with brain and muscle activity significantly reduced, loss of response to external stimuli greatest, and with heart rate and respiration at lowest levels
Note: Sleep time spent in slow-wave sleep is of longer duration during infancy and childhood.
Deep, or

slow-wave sleep

, when the body secretes human growth hormone, is critical for development and physical repair.
— Melinda Beck
Members of a second group were awakened every time they entered

slow-wave sleep

, a stage when dreams tend not to occur.
— Sandra Blakeslee
—
abbreviation SWS
Name That Color
Name that color: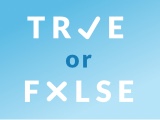 Test your knowledge - and maybe learn something along the way.
TAKE THE QUIZ