Definition of siphonophore
: any of an order (Siphonophora) of colonial, free-swimming or floating, marine hydrozoans (such as the Portuguese man-of-war) that are mostly delicate, transparent, and colored and have zooids possessing specialized functions (such as feeding or locomotion)
… startling brilliance is often seen among

siphonophores

, gelatinous colonial animals whose different members work in unison.
— William J. Broad
Most

siphonophores

are small, transparent creatures of the open sea. They float at the surface among the plankton or swim actively, usually at shallow depths. As carnivores, they capture small planktonic animals in their net of tentacles.
— Stephen Jay Gould
Name that Thing: Flower Edition
Name that flower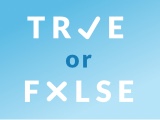 Test your knowledge - and maybe learn something along the way.
TAKE THE QUIZ