Definition of self-stimulatory
: of, relating to, or involving the stimulation of oneself
Self-stimulatory

behavior, often initiated to alleviate extreme anxiety, may serve as a coping mechanism to counteract an overwhelming sensory environment. This may be observed as various repetitive actions (stimming) and may include hand-flapping, rocking, body spinning, obsessive handling of an object, and echolalia …
— Jacqueline C. Dailey
This boy engaged in a high rate of

self-stimulatory

activity, and on occasion would scream loudly when a peer interrupted his repetitive behavior.
— Nancy Stephens and Elaina Sauber
Many get satisfaction from

self-stimulatory

, masturbatory techniques rather than via one's partner.
— Kersi Chavda
The Great British Vocabulary Quiz
Named after Sir Robert Peel, what are British police called?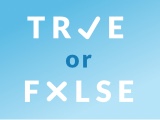 Test your knowledge - and maybe learn something along the way.
TAKE THE QUIZ