Definition of self-perpetuating
: capable of continuing or renewing oneself indefinitely : capable of perpetuating oneself or itself
After years of experiments failing to reveal what maintains this remarkable population of

self-perpetuating

cells … researchers working with mice have now discovered a way to propagate the cells in the laboratory.
— S. Carpenter
a

self-perpetuating

problem

[=a problem that causes circumstances that perpetuate the problem]
According to [Laura] Weston, the "

self-perpetuating myth

" that women's sport doesn't have any audience—which is used by broadcasters, sports editors and brands as the reason not to support it—is, of course, rubbish.
— Nicole Kemp
New research from Chicago University has discovered that there's a reason why some people who feel lonely often get into a

self-perpetuating cycle

of loneliness, avoiding social interaction so they won't be rejected.
— Kate Whiting
The Great British Vocabulary Quiz
Named after Sir Robert Peel, what are British police called?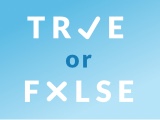 Test your knowledge - and maybe learn something along the way.
TAKE THE QUIZ