scape·​goat
ˈskāp-ˌgōt
scapegoated
;
scapegoating
;
scapegoats
Example Sentences
Noun
The CEO was made the scapegoat for the company's failures.
companies often use the economy as a scapegoat to avoid taking responsibility for dropping sales
Recent Examples on the Web
Noun
For years, Baker has also provided a useful scapegoat for legislative leaders when they were pressed by activists or more liberal members to pass more progressive policy.
Samantha J. Gross, BostonGlobe.com, 12 Nov. 2022
Dissatisfaction bubbles closer to the surface, seeking a target—or a scapegoat.
Chron, 6 Nov. 2022
Because of that dynamic, the initial reaction to the news of Brady's firing was that the Colts had decided to make their offensive coordinator the scapegoat for the team's poor offensive performance.
The Indianapolis Star, 3 Nov. 2022
Such things almost always lead to harassment, as the mob looks for someone to blame, an individual villain to scapegoat.
WIRED, 22 Oct. 2022
On one side was a group of Asian Americans who saw Liang as a scapegoat for White police officers involved in fatal shootings, sacrificed because of his Chinese heritage.
Jung Yun, Washington Post, 10 Oct. 2022
Trans people are being used as a scapegoat to get cheap shots for political and financial gain.
Phillip Zonkel, USA TODAY, 29 June 2022
She is being made the scapegoat for the economic policy blunders that the ruling Conservatives have made over 12 years in power, and especially since 2019 under previous Prime Minister Boris Johnson.
The Editorial Board, WSJ, 20 Oct. 2022
Some legislators have made gas taxes the scapegoat, with some jurisdictions voting in favor of a gas tax holiday or even an outright suspension.
Brian Peccarelli, Forbes, 3 Aug. 2022
Verb
The Justice Department sued Walmart a few months after the company had pre-emptively sued the federal government, saying the Justice Department and Drug Enforcement Administration were attempting to scapegoat the company for their failings.
Sarah Nassauer, WSJ, 15 Nov. 2022
Following the lead set by Donald Trump, conservatives have tended to scapegoat Joe Biden for last year's ignominious exit from Afghanistan.
Michael Brendan Dougherty, National Review, 2 Sep. 2022
Uvalde Mayor Don McLaughlin last week accused state authorities of selectively releasing information to scapegoat local law enforcement officials, rather than DPS officers who also responded to the shooting.
Paul Farhi, Washington Post, 28 June 2022
Danilov argued that the FSB was in fact responsible for the bombing and is trying to scapegoat Ukraine.
Anders Hagstrom, Fox News, 23 Aug. 2022
Many Tunisians have blamed the Islamist Ennahda party for the country's political failures — claims that party officials say are efforts to scapegoat them for systemic problems.
Mohamed Bliwa, Washington Post, 3 Aug. 2022
When two heavily armed seniors at Columbine High School walked into their school in 1999 and killed 13 people, many media outlets attempted to scapegoat the influence of violent films, video games, and music.
Al Shipley, Billboard, 26 May 2022
Right-wing politicians and media are trying to scapegoat frozen wind turbines for the state's power disaster.
Heather Hansman, Outside Online, 17 Feb. 2021
The country needs to address the root cause of inflation and not scapegoat mobile money platforms.
Tawanda Karombo, Quartz, 28 Apr. 2022
See More
Podcast
Get Word of the Day delivered to your inbox!
Last Updated:
- Updated example sentences
Which of the following best describes an easily irritated person?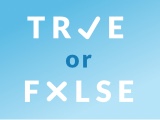 Test your knowledge - and maybe learn something along the way.
TAKE THE QUIZ