Definition of retry
(Entry 1 of 2)
1
transitive + intransitive
: to try (something) again to see if it is successful, working, or satisfactory
He

retried

downloading the program.
Turn the device and the router off for at least ten seconds, then turn them back on and

retry

the connection.
— Ankit Banerjee
a restaurant that might be worth

retrying
After a certain number of failed attempts, the system will stop

retrying

.
2
transitive,
law
: to try (someone or something) judicially for a second time
Prosecutors decided to

retry

the case.
retry

a defendant
He was

retried

on the manslaughter charge.
Definition of retry (Entry 2 of 2)
Return of Name that Color!
Name that color: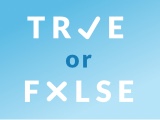 Test your knowledge - and maybe learn something along the way.
TAKE THE QUIZ