rejected
;
rejecting
;
rejects
Synonyms of reject
rejecter
noun
or
rejector
ri-ˈjek-tər
rejectingly
ri-ˈjek-tiŋ-lē
adverb
rejective
ri-ˈjek-tiv
adjective
: a rejected person or thing
especially
: one rejected as not wanted, unsatisfactory, or not fulfilling requirements
Example Sentences
Verb
My teacher rejected my excuse for being late.
The committee rejected my proposal.
The produce inspector rejected several crates of berries that had begun to grow mold.
The college rejects hundreds of applicants each year.
We rejected 5 of the 10 job applicants right away.
Noun
Stack the promising applications here, and put the rejects over there.
was the school reject as a child and has low self-esteem even today
See More
Recent Examples on the Web
Verb
Because voters cannot subject bills that include spending provisions to a referendum, Whitmer signed an executive directive vowing to reject bills that included appropriations to circumvent the public's right to a referendum.
—
Detroit Free Press, 24 Mar. 2023
However, many prominent Sudanese factions reject the move.
—
Jack Jeffery, Chicago Tribune, 23 Mar. 2023
Lawmakers will meet Thursday before adjourning for the veto period - a stretch of time for Beshear to reject legislation or sign it into law.
—
Olivia Krauth, The Courier-Journal, 16 Mar. 2023
In 2022 and 2021 combined, the top reason to reject a gun purchase was the unlawful use of drugs, which stopped 1,099 gun purchases.
—
Ricardo Torres, Journal Sentinel, 16 Mar. 2023
The holiday evolved when Irish-Americans decided to reject rampant prejudice in the 19th and early 20th centuries by throwing loud and ostentatious parties to celebrate their heritage.
—
Diego Lasarte, Quartz, 16 Mar. 2023
The changes the government plans to enact would restrict the Supreme Court's ability to reject laws passed by Parliament — circumventing the bill passed in 1992 — and allow Parliament to override Supreme Court decisions.
—
Patrick Kingsley, New York Times, 10 Mar. 2023
Republicans are likely to reject the increase, but the proposal shows that the president himself is willing to chip in to save the retirement program.
—
Nate Dicamillo, Quartz, 9 Mar. 2023
Three of the eight speakers during the public comment portion of the meeting urged the board to reject the Amplify materials.
—
Trisha Powell Crain | Tcrain@al.com, al, 9 Mar. 2023
Noun
Photos that weren't used for promotion at the time were placed in a reject box and stashed away in a file cabinet.
—
Patrick Sauer, Smithsonian Magazine, 31 Jan. 2023
The Inner Richmond dad in March 2021 founded Refuse Refuse — meaning reject trash — as a one-man cleanup operation determined to keep his block tidy.
—
Heather Knight, San Francisco Chronicle, 19 Jan. 2023
While some political observers feared — and polls suggested — voters might storm the ballot box in a frothing, burn-it-all-down, reject-everything kind of mood, that's not what happened.
—
Heather Knight, San Francisco Chronicle, 12 Nov. 2022
Leaders of this kind, from all backgrounds, are undermined by the hyper-partisan politics of our day that require ideological rigidity and reject growth, inspiration, connection and courage.
—
William Inboden, CNN, 8 Oct. 2022
In March, the FDA's Peripheral and Central Nervous System Drugs Advisory Committee, a panel of independent medical experts, voted 6-4 to recommend the FDA reject Amylyx's application.
—
Ryan Cross, BostonGlobe.com, 29 Sep. 2022
As a general principle, the Baduy reject vaccinations, although some have reluctantly accepted them in order to travel outside the area.
—
New York Times, 11 July 2022
Those who serve in Congress must be wary of, and reject, proposals that would further politicize the Court and add to the decline in the public's trust in it.
—
Anchorage Daily News, 7 Aug. 2022
Hite said the reverse-osmosis plant, which is diesel-powered, also uses the high-pressure reject water to help turn its pump, enabling it to use a smaller motor and reduce electrical consumption.
—
Los Angeles Times, 5 Aug. 2022
See More
Last Updated:
- Updated example sentences
---
What Did You Just Call Me?
Before we went to her house, Hannah told us her aunt was a flibbertigibbet.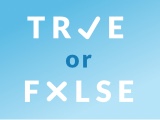 Test your knowledge - and maybe learn something along the way.
TAKE THE QUIZ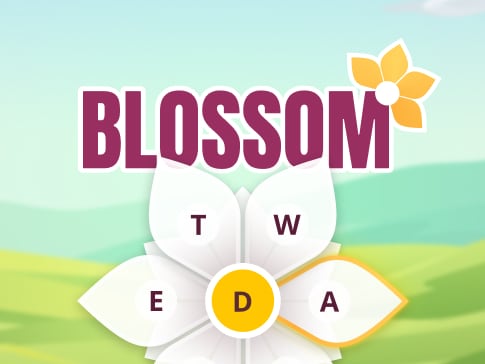 Can you make 12 words with 7 letters?
PLAY