reddened
;
reddening
ˈred-niŋ
Example Sentences
First-degree burns redden the skin. Her face reddened when her name was announced.
Recent Examples on the Web
Veldman falls uncharacteristically quiet, and his eyes redden.
Julia Rosen, The Atlantic, 25 July 2022
At night, lights along the valley climb the slopes of the back hills to quiet residential sections, while along the river, steel converters redden the sky.
cleveland, 30 Dec. 2021
Saget could — and always would — pummel decency so vigorously, so joyfully, that our cheeks would redden while our hang-ups began to feel more and more ridiculous.
Washington Post, 26 Nov. 2021
While an in-clinic peel can really redden the face (and require a day or two of social hibernation), an at-home one is typically much gentler.
Adam Hurly, Robb Report, 18 Nov. 2021
Winter trees reddened; moss was bright on the stone walls.
Jane Brox, The New Yorker, 16 May 2020
Mok's face swelled with rage, reddening like a berry in the sun.
Christian Holub, EW.com, 5 May 2020
The interrogator bit down hard on the towel and screamed and his eyes welled and reddened.
Rumaan Alam, The New Republic, 29 Jan. 2020
The expansion of space stretches light, reddening its color.
Quanta Magazine, 17 Dec. 2019
See More
Namesake of the leotard, Jules Léotard had what profession?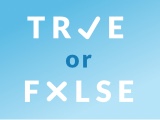 Test your knowledge - and maybe learn something along the way.
TAKE THE QUIZ