: a unit of computing information that is represented by a state of an atom or elementary particle (such as the spin) and can store multiple values at once due to the principles of quantum mechanics
And the most basic truth of quantum mechanics dictates that you cannot measure a

qubit

without destroying the superposition. The register that said 1 and 0 will randomly collapse into 1 or 0.
— George Johnson
— compare

bit

entry

3

sense 1
Difficult Spelling Words Quiz
Which is the correct spelling?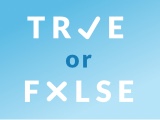 Test your knowledge - and maybe learn something along the way.
TAKE THE QUIZ