Definition of qualified immunity
law
: immunity from civil liability that is conditioned or limited (as by a requirement of good faith or due care)
especially
: immunity from lawsuits that is granted to public officials (such as police officers) for acts that violate someone's civil rights if it can be shown that the acts do not violate clearly established statutory or constitutional rights of which a reasonable person would be aware
An officer conducting a search is entitled to

qualified immunity

where clearly established law does not show that the search violated the Fourth Amendment.
— Pearson v. Callahan, 555 U.S. 223 (2009)
Wayne Jones's family won a small victory this month when the federal Fourth Circuit Court of Appeals ruled that the officers involved in his killing could not claim

qualified immunity

.
— Hailey Fuchs
By bypassing

qualified immunity

, but paying out judgments assessed against the officers, Colorado's new law ensures that victims are made whole and that good cops aren't deterred from doing their jobs.
— Nick Sibilla
Odd Habits and Quirks
Which of the following best describes an easily irritated person?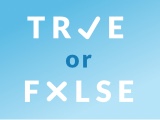 Test your knowledge - and maybe learn something along the way.
TAKE THE QUIZ