pro·​phy·​lax·​is
ˌprō-fə-ˈlak-səs
plural
prophylaxes
ˌprō-fə-ˈlak-ˌsēz
: measures designed to preserve health (as of an individual or of society) and prevent the spread of disease
Example Sentences
Recent Examples on the Web
Post-exposure prophylaxis is the prevention of infection and disease in people known to be exposed to the virus.
William A. Haseltine, Forbes, 5 Oct. 2022
The availability of pre-exposure prophylaxis, post-exposure prophylaxis and HIV treatment have even further decreased the fear around infection with HIV among health care providers.
Lala Tanmoy Das And Eric Kutscher, CNN, 6 Aug. 2022
The primary vaccine being used in the current monkeypox outbreak for prevention and post-exposure prophylaxis is the Jynneos vaccine, administered in two doses, Dr. Passaretti said.
Ana Escalante, Glamour, 5 Aug. 2022
Monkeypox vaccination can be used as pre-exposure prophylaxis (PrEP), post-exposure prophylaxis (PEP) and outbreak response PEP (PEP++), according to the CDC.
Virginia Langmaid, CNN, 5 Aug. 2022
Using the vaccine in this way is known as post-exposure prophylaxis, or PEP.
Benjamin Ryan, NBC News, 6 July 2022
Vaccinating someone already exposed to monkeypox to help prevent illness is called post-exposure prophylaxis or a ring vaccination strategy.
Jacqueline Howard, CNN, 30 July 2022
What's more, TPOXX could be used as post-exposure prophylaxis among people exposed to monkeypox, either among unvaccinated people or those who cannot be vaccinated, such as the immunocompromised, according to Columbia's Zucker.
Benjamin Ryan, NBC News, 22 July 2022
First approved in 2012, preexposure prophylaxis, or PrEP, given as a daily oral pill or bimonthly injection can reduce one's chances of contracting HIV by 90 to 100 percent.
David Malebranche, Scientific American, 1 June 2022
See More
Last Updated:
- Updated example sentences
Which of the following best describes an easily irritated person?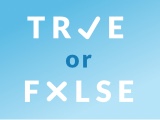 Test your knowledge - and maybe learn something along the way.
TAKE THE QUIZ