play·​group
ˈplā-ˌgrüp
: an informal gathering of preschool children organized for the purpose of play and companionship
Example Sentences
Recent Examples on the Web
Gray and co-founder John Carson first met at Mothers and More, a playgroup for young children.
Cam Kerry, BostonGlobe.com, 19 Sep. 2022
My kids have got their school friends and their playgroup friends.
Julie Beck, The Atlantic, 25 Feb. 2022
Located in the Strongsville Recreation Center, Miss Katie's offers fun, organized and educational playgroup classes and events for preschoolers ages six months through six years old.
Shirley Macfarland, cleveland, 10 Dec. 2021
Soichet is, by all accounts, fantastic at leading the playgroup.
Kim Velsey, Curbed, 27 Sep. 2021
The playgroup hasn't been meeting during the pandemic, nor have the Scouts been in.
Kim Velsey, Curbed, 27 Sep. 2021
The group's rise from playgroup to political movement emerged in the spring, as members called into Board of Supervisors meetings to object to business and school closures.
Deborah Sullivan Brennan, San Diego Union-Tribune, 26 Aug. 2021
In a family pod structure, two to five children meet regularly, with a parent at the helm to facilitate either their school's distance learning or a stable playgroup.
Annie Vainshtein, SFChronicle.com, 4 Aug. 2020
People confirms that Prince Harry joined Meghan Markle for the first time in taking baby son Archie to his playgroup session.
Chelsey Sanchez, Harper's BAZAAR, 16 Nov. 2019
See More
Which of the following best describes an easily irritated person?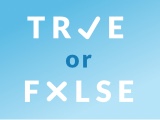 Test your knowledge - and maybe learn something along the way.
TAKE THE QUIZ