pic·​a·​yune
ˌpi-kē-ˈyün
1
a
: a Spanish half real piece formerly current in the South
Example Sentences
Noun
our lives don't amount to a picayune in the great scheme of things
Adjective
They argued over the most picayune details.
the picayune ponderings of a commentator who steadfastly believes other cultures are inferior to our own
Recent Examples on the Web
Adjective
But only a fool would harp on picayune flaws when this rich material is being served with such musical polish and sensitivity.
Charles Isherwood, WSJ, 18 Aug. 2022
Challenging ballot designations has become something of a sport in California politics — squabbles over the occasionally picayune rules return each cycle like the swallows to Capistrano.
Los Angeles Times, 19 Mar. 2022
What would normally be regarded as an investigation that has reached the level of pursuing such picayune matters that it should be concluded, may to him or her be an investigation that ought to go on for another year.
Dan Mclaughlin, National Review, 13 Mar. 2022
There are at least two explanations: One is that the violations are so picayune as to expose a petty scheme to dump the executive.
Washington Post, 19 Feb. 2022
This was the Britain—still very imperial yet so very picayune—to which Mr. Sen, who would go on to win the Nobel Prize in economics, had come to study.
Tunku Varadarajan, WSJ, 21 Jan. 2022
Vance's investigation, which appears to be focussed largely on business practices that Trump engaged in before taking office, may seem picayune in comparison with the outrageous offenses to democratic norms that Trump committed as President.
Jane Mayer, The New Yorker, 12 Mar. 2021
But after months of family quarantine, combined with the confusion and exasperation of school-Zoom days, more of our wind-down reading sessions have involved the sureness of facts — picayune details about dogs and skyscrapers and coral reefs.
Mark Athitakis, Washington Post, 24 Nov. 2020
If the last few months should have taught us anything, it's the realization that who stands at proper attention for a flag and who chooses not to is a rather picayune thing to worry about given our current circumstances as a country.
Dan Wolken, USA TODAY, 1 Aug. 2020
See More
Podcast
Get Word of the Day delivered to your inbox!
---
The Great British Vocabulary Quiz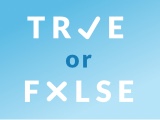 Test your knowledge - and maybe learn something along the way.
TAKE THE QUIZ