pho·​net·​ic
fə-ˈne-tik
1
: representing the sounds and other phenomena of speech: such as
a
: constituting an alteration of ordinary spelling that better represents the spoken language, that employs only characters of the regular alphabet, and that is used in a context of conventional spelling
b
: representing speech sounds by means of symbols that have one value only
c
: employing for speech sounds more than the minimum number of symbols necessary to represent the significant differences in a speaker's speech
2
a
: of or relating to spoken language or speech sounds
Example Sentences
the phonetic units of a language This dictionary uses the International Phonetic Alphabet. Spanish is a more phonetic language than English.
Recent Examples on the Web
To assist non-Polish-speaking performers, Pecak recorded himself saying the entire libretto, created a complete English translation and sent out a phonetic guide for the piece.
Hannah Edgar, Chicago Tribune, 14 Nov. 2022
Much like Rude, Aoki listened to elders speak and transcribed their words into phonetic symbols.
Wil Phinney, oregonlive, 12 Nov. 2022
Unlike Ptolemy, Cleopatra and other non-Egyptian names deciphered to date, the name Ramses was Egyptian—a fact that Young believed precluded his cartouche from containing phonetic hieroglyphs.
Meilan Solly, Smithsonian Magazine, 27 Sep. 2022
His most important conclusion was that some hieroglyphs appeared to give phonetic cues, signs of a word's sound.
The New Yorker, 22 Nov. 2021
Combining his Coptic skills and Young's decipherment method, Champollion managed to translate additional cartouches and determine the phonetic values of a dozen hieroglyphs.
Meilan Solly, Smithsonian Magazine, 27 Sep. 2022
Another dress on display was devised in the 1990s by the designer known as Icinoo (a phonetic contraction of Lee Shin-woo), one of the first South Koreans to present a collection in Paris.
Mark Jenkins, Washington Post, 6 Sep. 2022
Creative phonetic renderings — attempts to convey the brainfeel of a sound — are all over TikTok, especially when the sound in question involves a human voice.
New York Times, 17 Aug. 2022
Also, the spelling is entirely phonetic, so you'll never be confused by silent letters or letters that make different sounds in different contexts.
Joshua Holzer, Smithsonian Magazine, 26 July 2022
See More
Last Updated:
- Updated example sentences
---
Commonly Confused Words Quiz
I went to the ______ store to buy a birthday card.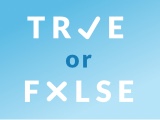 Test your knowledge - and maybe learn something along the way.
TAKE THE QUIZ