par·​the·​no·​gen·​e·​sis
ˌpär-thə-nō-ˈje-nə-səs
: reproduction by development of an unfertilized usually female gamete that occurs especially among lower plants and invertebrate animals
parthenogenetic
ˌpär-thə-nō-jə-ˈne-tik
adjective
or less commonly
parthenogenic
ˌpär-thə-nō-ˈje-nik
parthenogenetically
ˌpär-thə-nō-jə-ˈne-ti-k(ə-)lē
adverb
Example Sentences
Recent Examples on the Web
Prior research to force mammals to reproduce via parthenogenesis have failed because of genomic imprinting, per a statement.
Margaret Osborne, Smithsonian Magazine, 14 Mar. 2022
For vertebrates, asexual reproduction, or parthenogenesis, is rare but hardly novel.
Jason Hanna And Alexandra Meeks, CNN, 30 Oct. 2021
For parthenogenesis to happen, a chain of cellular events must successfully unfold.
Mercedes Burns, CNN, 27 Dec. 2021
For most animals, broods resulting from parthenogenesis are entirely female.
Rebecca Coffey, Forbes, 8 Nov. 2021
The scientific name for asexual reproduction is parthenogenesis.
Rebecca Coffey, Forbes, 8 Nov. 2021
It's the first report of asexual reproduction in California condors, although parthenogenesis can occur in other species ranging from sharks to honey bees to Komodo dragons.
NBC News, 29 Oct. 2021
Theoretically speaking, parthenogenesis is not out of the question for humans.
Rebecca Coffey, Forbes, 8 Nov. 2021
Nevertheless, Ryder said the discovery raised the question of whether parthenogenesis occurred because the condor population had dwindled to such low numbers.
Washington Post, 5 Nov. 2021
See More
Namesake of the leotard, Jules Léotard had what profession?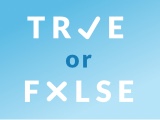 Test your knowledge - and maybe learn something along the way.
TAKE THE QUIZ