overinformed
;
overinforming
: to inform (someone or something) too much: such as
a
transitive
: to provide (someone) with more information than is usual or strictly necessary
… argues that its management must

overinform

its employees by sending the same messages through duplicate channels …
— Krysztof Obloj et al.
… we encourage the county to fix nonworking sirens, even if the information they provide is redundant for many people.

Overinforming

the public about such things as the potential for a tornado is OK.
— The Green Bay (Wisconsin) Press-Gazette
b
transitive
: to play too large a part in determining the character or essence of (something)
But neither should the prevalence of risk factors …

overinform

investing strategy …
— Tim Shufelt
When we are separate from others, our judgments of them are likely to be

overinformed

by the odd, memorable, and negative case.
— Bruce Evan Blaine
c
intransitive
: to provide excessive or unnecessary information or instruction
New administrators who

overinform

or seek advice too frequently … can weaken their relationships with their superintendents.
— Thomas A. Kersten
Name That Color
Name that color: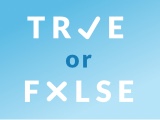 Test your knowledge - and maybe learn something along the way.
TAKE THE QUIZ