1
: to dissipate by or as if by wind : blow away
2
: to cover (as with snow) by blowing or being blown
3
: to blow (a pipe or other wind instrument) so vigorously as to evoke undesirable overtones that sometimes completely mask the fundamental tone
4
: to continue to blow in a converter after the impurities have been removed (as carbon from iron or sulfur from copper) completely or below a proper percentage
1
of the wind
,
archaic
: to blow too hard to allow light sails (as topsails) to be carried
2
: to force wind into a wind musical instrument in such a way as to change its pitch typically producing an overtone instead of its fundamental tone
Which Word Does Not Belong?
Which of these words does not mean "nonsense"?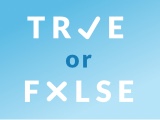 Test your knowledge - and maybe learn something along the way.
TAKE THE QUIZ