oto·​scope
ˈō-tə-ˌskōp
: an instrument with lighting and magnifying systems used for visual examination of the tympanic membrane and the canal connecting it to the exterior of the body
Example Sentences
Recent Examples on the Web
Rylen, his daughter, used a toy otoscope to look into her dad's ear.
Amie Just | Staff Writer, NOLA.com, 17 Nov. 2020
Next Mayo hopes to use a virtual stethoscope -- patients would place it on their heart and a doctor would listen - and an otoscope, which patients would use to show doctors the inside of their ears and mouths.
Elizabeth Cohen, CNN, 22 Aug. 2020
A year ago, my toddler accidentally stabbed me in the right eye with a Doc McStuffins otoscope.
Jessica Grose, New York Times, 15 Apr. 2020
Once my ear had been flushed about four times, the PA used the otoscope to check inside.
Katie Holley, SELF, 30 Apr. 2018
Each school nurse's office has a telemedicine cart with stethoscopes, otoscopes and other devices that can stream video and data to doctors and nurses.
Emily Holland, WSJ, 25 May 2018
Namesake of the leotard, Jules Léotard had what profession?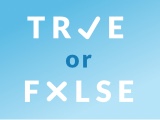 Test your knowledge - and maybe learn something along the way.
TAKE THE QUIZ