ori·​en·​tate
ˈȯr-ē-ən-ˌtāt
Example Sentences
a program that helps to orientate new students She needs to orientate herself to her new job.
Recent Examples on the Web
The first thing to look for is what's called the square of Pegasus, although this time of year the square is orientated diagonally in the sky, so look for a giant diamond of four stars about halfway up in the east-southeastern sky.
Mike Lynch, Twin Cities, 20 Oct. 2019
To many, the discussion was long overdue in male orientated South Korea, which ranks well below the global average on the 2018 Global Gender Gap report, with major disparities in terms of wage equality and earned income for women.
Jake Kwon, CNN, 21 Sep. 2019
Tumblr has been noted for having a permissive attitude towards NSFW and adult-orientated content on its service, which has previously caused it to be briefly banned in Indonesia.
Jon Porter, The Verge, 20 Nov. 2018
For once, Cardiff were the butt of most jokes from football fans everywhere and surprisingly the jokes weren't all sheep orientated.
SI.com, 8 July 2018
The videos will be vertically-orientated, full-screen, up to 4K resolution, and as long as 60 minutes (instead of the current limit of 60 seconds).
James Vincent, The Verge, 20 June 2018
Speaking to the Inquirer and Daily News, Harris said his role with NBC Sports Philadelphia changed back in September, leading him to do more digitally-orientated work involving podcasts and Facebook Live segments.
Rob Tornoe, Philly.com, 9 Apr. 2018
This alignment, according to Tim Pauketat, professor of anthropology at the University of Illinois, is tied to the summer solstice sunrise and the southern maximum moonrise, orientating Cahokia to the movement of both the sun and the moon.
Sarah E. Baires, Smithsonian, 23 Feb. 2018
Paul, 22, is one of YouTube's top content creators, regularly drawing millions of views from his mainly youth-orientated audience.
NBC News, 11 Jan. 2018
See More
Podcast
Get Word of the Day delivered to your inbox!
Which of the following best describes an easily irritated person?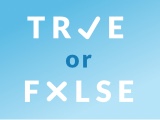 Test your knowledge - and maybe learn something along the way.
TAKE THE QUIZ