1
: to conform one's action or practice to (something, such as a law, rite, or condition) : comply with failed to

observe

the law and as a consequence had to pay a fine
2
: to inspect or take note of as an augury, omen, or presage observed the flight of the sacred geese
3
: to celebrate or solemnize (something, such as a ceremony or festival) in a customary or accepted way observed Independence Day with a parade
4
a
: to watch carefully especially with attention to details or behavior for the purpose of arriving at a judgment observed the behavior of the children
b
: to make a scientific observation on or of observed the mating habits of the grouse
5
: to come to realize or know especially through consideration of noted facts … observed that the indefinite reduction of any given risk to society often brings with it an increase in other risks.

— E. L. Zebroski
6
: to utter as a remark "The paint," she observed, "is already starting to peel."
1
a
: to take notice When your teacher is demonstrating something, sit up and

observe

!
The Exceptions Quiz III
Which of these words does not mean "nonsense"?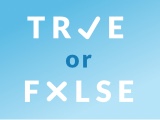 Test your knowledge - and maybe learn something along the way.
TAKE THE QUIZ