plural
nunchaku
or
nunchakus
: a weapon of Japanese origin that consists of two sticks joined at their ends by a short length of rawhide, cord, or chain
—
usually plural
Note: The sticks of nunchakus are traditionally hardwood, but modern versions are made of various materials including metal and plastic.
Essentially two 12-inch sticks bound together by a short, double nylon cord, the

nunchaku

(pronounced nun-cha-koo) obtained prominence in America in the '70s, when kung fu fighter Bruce Lee wielded it with furious grace in his cult-classic movies.
— William Plummer and Robin Micheli
— called also nunchuck
Obscure Shapes
Something that is ooid is shaped like: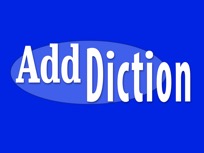 Test Your Knowledge - and learn some interesting things along the way.
TAKE THE QUIZ