non·​pol·​i·​ti·​cian
ˌnän-ˌpä-lə-ˈti-shən
Example Sentences
Recent Examples on the Web
The French president sold himself to voters as a nonpolitician, but that credential has come back to haunt him.
Adam Nossiter, New York Times, 9 Dec. 2019
One said that he was prevented from speaking with Kashmiri nonpoliticians.
Joanna Slater, Washington Post, 5 Oct. 2019
The nonpolitician Marianne Williamson was delightfully unshy, sincere and, until her daffy closing statement, sympathetic.
Peggy Noonan, WSJ, 28 June 2019
Last week, Trump described the lawsuit as a political attack by New York Democrats, although the current New York attorney general, Underwood, is a nonpolitician who was appointed to her post.
David A. Fahrenthold, chicagotribune.com, 22 June 2018
Blair is the only nonpolitician among the six Democrats vying to succeed longtime County Executive Isiah Leggett, who is retiring after three terms.
Jennifer Barrios, Washington Post, 15 June 2018
Plutarch makes for easier reading than Thucydides, but both have much to teach politicians and nonpoliticians alike about resolving conflict.
WSJ, 10 Sep. 2017
See More
Which of the following best describes an easily irritated person?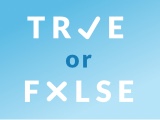 Test your knowledge - and maybe learn something along the way.
TAKE THE QUIZ