: a ruminant mammal (Oreamnos americanus) of mountainous northwestern North America that has a thick yellowish-white coat and slightly curved horns and resembles a goat
Example Sentences
Recent Examples on the Web
Cevedao, our Wounaan lead guide and porter, sets the pace of a mountain goat.
Jason Motlagh, Outside Online, 19 July 2016
Last week's cull was the second time Grand Teton used aerial operations to reduce mountain goat numbers.
Elizabeth Gamillo, Smithsonian Magazine, 2 Mar. 2022
In May, Wood posted a semi-viral TikTok of a baby mountain goat following her around for three days during a hike in Washington.
Outside Online, 10 June 2021
The Snow Peak Trail is an easy nine-mile round-trip hike to an old fire tower with panoramic views of the Rocky Mountains and the occasional mountain goat.
Jonathan Olivier, Outside Online, 21 Aug. 2018
This year, the zoo said its Amur Tigers are rooting for the Bengals, while its Turkmenian Markhors — a Himalayan species of mountain goat — are siding with the Rams.
Jordan Miller, The Salt Lake Tribune, 12 Feb. 2022
One Chilkat blanket—with yarn made from mountain goat wool and cedar bark—may take up to 2,000 hours, or one-to-four years to make, Hope says.
Alicia Ault, Smithsonian Magazine, 12 Nov. 2021
Still, the royals did take home trophies from moose, caribou, mountain goat and two bears.
David Reamer, Anchorage Daily News, 17 Oct. 2021
Custer is truly a national-caliber state park, thanks to its high-winding scenic drives and a safari-like Wildlife Loop starring pronghorn, bighorn sheep, prairie dogs, burros, the elusive mountain goat, and around 1,400 bison.
Simon Peter Groebner, Star Tribune, 23 July 2021
See More
---
The Great British Vocabulary Quiz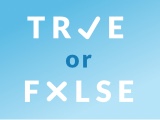 Test your knowledge - and maybe learn something along the way.
TAKE THE QUIZ