: any of various anaerobic archaea (as of the families Methanobacteriaceae and Methanosarcinaceae of the taxon Euryarchaeota) that produce methane as a by-product of energy metabolism, are found in various chiefly anoxic environments (such as aquatic sediments, rice paddies, landfills, hydrothermal vents, and the digestive tract of ruminants, humans, and termites), and typically utilize hydrogen and carbon dioxide as a substrate for energy production but may use other substrates (such as acetate or methylamine)
Some microbes called

methanogens

, for instance, exude as waste the powerful greenhouse gas methane.
— Charles Petit
… these reactions are part of the pathway that reduces CO2 to methane, the central pathway for energy metabolism in

methanogens

.
— Ludmila Christoserdova et al.
Words Named After People
Namesake of the leotard, Jules Léotard had what profession?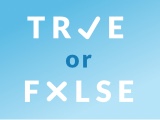 Test your knowledge - and maybe learn something along the way.
TAKE THE QUIZ