Definition of

mess (something or someone) up
1
: to make mistakes when one is doing or making (something)
He messed up the speech.
I messed up my first attempt and had to try again.
2
: to make (something) dirty or untidy : to make a mess of (something)
Don't mess up my room.
The wind messed up her hair.
3
: to damage or ruin (something)
She's really messed up her life. = She's really messed her life up.
The bad weather messed up our vacation plans.
Unfortunately, Short's last two seasons have been messed up by injury issues with his shoulder.
— Will Ragatz
My phone immediately began ringing. The callers said things like: "Hey, are you the jerk that messed up our street signs?" Some people in the community, it seems, were not pleased that their street had been renamed.
— Mike Royko
: to damage or change (something) so that it does not work properly
I don't know what I did, but I somehow messed up the computer.
My watch has been messed up ever since I dropped it in the sink.
The mountains messed up the cell phone signal.
The road construction messed traffic up for miles.
4
US
: to beat and injure (someone)
He got messed up by a bunch of bullies.
They messed him up pretty badly.
5
: to make (someone) very upset and unhappy
Breaking up with her boyfriend has really messed her up.
She's been pretty messed up ever since she broke up with her boyfriend.
Difficult Spelling Words Quiz
Which is the correct spelling?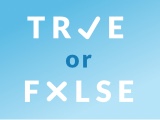 Test your knowledge - and maybe learn something along the way.
TAKE THE QUIZ