Definition of

mess (something or someone) up
1
: to make mistakes when one is doing or making (something) He messed up the speech. I messed up my first attempt and had to try again.
2
: to make (something) dirty or untidy : to make a mess of (something) Don't mess up my room. The wind messed up her hair.
3
: to damage or ruin (something) She's really messed up her life. His life has been messed up by his drug addiction. : to damage or change (something) so that it does not work properly I don't know what I did, but I somehow messed up the computer. My watch has been messed up ever since I dropped it in the sink. The mountains messed up the cell phone signal.
4
US
: to beat and injure (someone) He got messed up by a gang of bullies. They messed him up pretty badly.
5
: to make (someone) very upset and unhappy Breaking up with her boyfriend has really messed her up. She's been pretty messed up ever since she broke up with her boyfriend.
Musical Words Quiz
Which word describes a musical performance marked by the absence of instrumental accompaniment?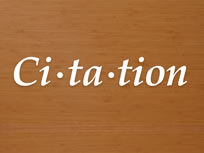 Test Your Knowledge - and learn some interesting things along the way.
TAKE THE QUIZ