: inflammation of the meninges and especially of the pia mater and arachnoid
specifically
: a disease marked by inflammation of the meninges that is either a relatively mild illness caused by a virus (such as various Coxsackieviruses) or a more severe usually life-threatening illness caused by a bacterium (especially the meningococcus, Neisseria meningitides, or the serotype designated B of Haemophilus influenzae)
Note: Meningitis is often marked by fever, headache, vomiting, malaise, and stiff neck, and if left untreated in bacterial forms, may progress to confusion, stupor, convulsions, coma, and death.
A More Exception(al) Quiz
Which of the following words is not a synonym for 'a young person'?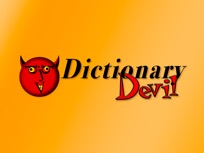 Test Your Knowledge - and learn some interesting things along the way.
TAKE THE QUIZ