a
: intervention between conflicting parties to promote reconciliation, settlement, or compromise The town feud raged until April … when, with the

mediation

of William N. Byers the dispute was settled and the name of Denver selected for the settlement.

— Thomas A. Martin

specifically

: a means of resolving disputes outside of the judicial system by voluntary participation in negotiations structured by agreement of the parties and usually conducted under the guidance and supervision of a trained intermediary More couples are considering

mediation

—or using a mediator to help them reach a compromise—rather than hiring two lawyers who fight it out for their clients.

— Mary Rowland
b
: indirect conveyance or communication through an intermediary Islam recognizes no ordination, no sacraments, no priestly

mediation

between the believer and God.

— Bernard Lewis

Like any of the other emporiums of the western ocean, Mogadishu had plenty of employment for the commercial brokers … who provided the crucial

mediation

between the arriving sea merchants and the local wholesalers.

— Ross E. Dunn
c
: transmission by an intermediate mechanism or agency The critical role of the hippocampus in the

mediation

of normal memory processes has been highlighted by the observation that in human patients bilateral damage to the medial temporal lobe, including the hippocampus, produces an extensive and durable amnesia for new information.

— Raymond P. Kesner et al.
Here Be Dragons: A Creature Identification Quiz
Which is a synonym of werewolf?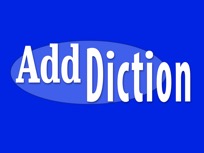 Test Your Knowledge - and learn some interesting things along the way.
TAKE THE QUIZ