Definition of malt liquor
: a fermented liquor made with malt
specifically
: a strong, dry beer and especially a lager with a high alcohol content usually in excess of 5 percent and as much as 11 or 12 percent that is produced by adding ingredients (such as corn, rice, or dextrose) to malted barley to increase the level of fermentable sugar present in the wort
Note: Because hops are not added during the brewing process, malt liquor lacks the bitterness often found in many lagers and ales. Malt liquor is typically sold in 40-ounce bottles or cans often called forties and is often not categorized as a beer due to its high alcohol content.
Malt liquor

is powerful stuff. It looks and tastes something like regular beer, but any thirsty drinker who confuses the two on a hot summer day will soon be made aware of his mistake.
— The Washington Post
Who Knew?
What is a ruelle?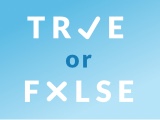 Test your knowledge - and maybe learn something along the way.
TAKE THE QUIZ