: any of various arboreal diurnal or nocturnal, chiefly arboreal primates (superfamily Lemuroidea) of Madagascar and the Comoros Islands that usually have a longish muzzle, large eyes, very soft woolly fur, and a long furry tail and that feed on fruit and plant parts (such as leaves, flowers, and seeds) and sometimes insects and small animals
Note: Unlike most other primates, lemurs have a well-developed sense of smell. Physical and genetic characteristics indicate that all lemurs descended from a common prosimian ancestor that arrived in Madagascar approximately 55 to 60 million years ago.
Though matriarchy is rare in primates, female dominance is the norm for most

lemur

species.
— Patricia Edmonds
As a consequence of these activities and others, such as illicit hunting, most of the larger extant

lemurs

of Madagascar have very restricted ranges,
— David A. Burney and Ross D. E. MacPhee
… chimpanzees and sifakas, a species of

lemur

from Madagascar, are more active and show less stereotypical behavior when shifted from indoor to outdoor enclosures.
— Jeffrey P. Cohn
Difficult Spelling Words Quiz
Which is the correct spelling?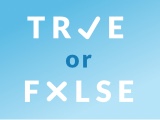 Test your knowledge - and maybe learn something along the way.
TAKE THE QUIZ