kryp·​ton
ˈkrip-ˌtän
: a colorless relatively inert gaseous element found in air in trace amounts and used especially in electric lamps see Chemical Elements Table
Example Sentences
Recent Examples on the Web
In 1898, two British chemists by the names of Sir William Ramsay and Morris William Travers were credited for discovering the four gases that would eventually be used to create neon signs: neon, krypton, xenon and argon.
Jennifer Nalewicki, Smithsonian Magazine, 28 Feb. 2020
In the moon's vacuum, atoms of noble gases such as argon and krypton will be captured in the aluminum.
James R. Berry, Popular Mechanics, 19 July 2019
Mercury is much heavier than either xenon or krypton, so spacecraft carrying them would be able to generate more thrust.
Avery Thompson, Popular Mechanics, 20 Nov. 2018
But Hahn and Strassmann knew nothing about krypton.
Jeremy Bernstein, WSJ, 15 Dec. 2017
The new model suggests our home planet contains significantly more sodium, potassium, chlorine, zinc, strontium, fluorine, gallium, rubidium, niobium, gadolinium, tantalum, helium, argon, and krypton than previously believed.
Jay Bennett, Popular Mechanics, 18 Sep. 2017
Alas, the fuddy-duddies of international mineral nomenclature insist that, since the stone doesn't actually contain the real-world element krypton, it can't be officially called kryptonite.
Brandon Keim, WIRED, 24 Apr. 2007
See More
Which of the following best describes an easily irritated person?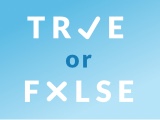 Test your knowledge - and maybe learn something along the way.
TAKE THE QUIZ