Definition of knock around
1 : to spend time in (a place) without having a goal or purpose : to wander around (a place) He spent the summer knocking around (in) Europe.
2 British : to spend time with (another person) She was knocking around with her brother.
3 : to be considered or discussed in an informal way over a period of time These ideas have been knocking around for years.
4 : to consider or talk about (ideas, plans, etc.) in an informal way We knocked the plan around for a while before we came to an agreement. They knocked around several possible names for the new car.
5 : to beat or hit (someone) badly or repeatedly The boy was getting knocked around by bullies. —often used figuratively I really got knocked around at the last staff meeting.
6 chiefly British : to be lying somewhere within a general area or place That jacket is knocking around here somewhere.
to make amends
Get Word of the Day daily email!
Musical Words Quiz
Which word describes a musical performance marked by the absence of instrumental accompaniment?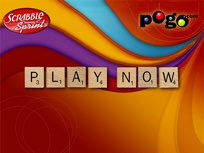 Test Your Knowledge - and learn some interesting things along the way.
TAKE THE QUIZ