in·​dom·​i·​ta·​ble
in-ˈdä-mə-tə-bəl
indomitability
(ˌ)in-ˌdä-mə-tə-ˈbi-lə-tē
noun
indomitableness
in-ˈdä-mə-tə-bəl-nəs
noun
indomitably
in-ˈdä-mə-tə-blē
adverb
Example Sentences
an indomitable spirit was needed to endure the rigors of pioneer life
Recent Examples on the Web
Churchill made sure Roosevelt knew about the British people's indomitable spirit in the face of constant bombing.
Jeff Bradford, Forbes, 11 Aug. 2022
Over more than two decades, Serena, who will be 41 next month, used her indomitable spirit to obliterate opponents and record books, earning 23 Grand Slam singles titles among 73 career singles championships.
Curtis Bunn, NBC News, 10 Aug. 2022
As history showed, however, the Soviet Union wasn't indomitable.
David Satter, WSJ, 30 Dec. 2021
The phrase, used by Mr. Kim in his video messages, has become a proud expression of the indomitable spirit of Mykolaiv.
New York Times, 22 June 2022
The indomitable spirit of Anthony Purcell continues to inspire countless people who have been affected by spinal cord injuries.
Emmett Hall, Sun Sentinel, 16 June 2022
Watching Schutte play against all that was stacked against him — including St. X's hungry, opportunistic defense — was a reminder to me of just how indomitable the spirit of a young, determined athlete can be.
Gabriel Stovall, The Courier-Journal, 5 Dec. 2021
Evan Francis Buckner, who died April 28 at the age of 3 and a half, was remembered Tuesday morning at a memorial service in Malibu as an indomitable spirit.
Cynthia Littleton, Variety, 24 May 2022
But the federal and state governments failed to reckon with the indomitable spirit of the Yavapai people who had already fought – and won – several battles dating from the late 19th century.
AZCentral.com, 20 May 2022
See More
Podcast
Get Word of the Day delivered to your inbox!
Last Updated: 16 Aug 2022
---
The Great British Vocabulary Quiz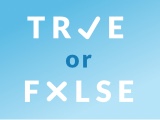 Test your knowledge - and maybe learn something along the way.
TAKE THE QUIZ