in·​di·​ges·​tion
ˌin-(ˌ)dī-ˈjes-chən
Example Sentences
The patient complained of indigestion and nausea. I like spicy foods but they always give me indigestion.
Recent Examples on the Web
Now these practices are giving the tech industry indigestion.
Erin Griffith, New York Times, 10 Nov. 2022
These include mild pain in the chest or left arm, shortness of breath, fatigue, lightheadedness, sweating, pain in the jaw or back, nausea, heartburn, or indigestion.
Markham Heid, Time, 4 Nov. 2022
Other seek treatment for more internal ills like symptoms of asthma, or even low blood sugar symptoms like fatigue or indigestion, irritable bowel syndrome…those internal processes.
Jasmine Browley, Essence, 27 Oct. 2022
Instead, in October 2021, he was sent home with a mysterious, crippling ailment that his employers dismissed as gastritis—chronic indigestion—and claimed had nothing to do with the arduous conditions at his work site.
Time, 3 Nov. 2022
You've been warned; that sound coming from inside that horse on the beach isn't indigestion.
Roger Valdez, Forbes, 5 Oct. 2022
According to a 2015 Cochrane Library review of evidence, NSAIDs are linked to bloating, diarrhea, dizziness, indigestion, headaches, heartburn, high blood pressure, nausea, vomiting and on rare occasions, raised liver enzymes.
Sandee Lamotte, CNN, 12 Oct. 2022
On the other hand, the ancient Greeks quickly noticed lavender's medicinal properties, using it to ease ailments including headaches and indigestion.
Claire Harmeyer, Better Homes & Gardens, 19 Aug. 2022
Many people who wait in line at Taco Bell come out the other end with indigestion at best.
Joe Noga, cleveland, 2 Aug. 2022
See More
Last Updated:
- Updated example sentences
---
The Great British Vocabulary Quiz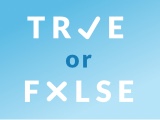 Test your knowledge - and maybe learn something along the way.
TAKE THE QUIZ