im·​pound
im-ˈpau̇nd
impounded
;
impounding
;
impounds
1
a
: to shut up in or as if in a pound :

confine
b
: to seize and hold in the custody of the law
Example Sentences
The police impounded her car because it was illegally parked. impound evidence for a trial
Recent Examples on the Web
An ordinance the City Council passed in June allows police to impound cars involved in stunt driving and issue $10,000 fines.
Jake Sheridan, Chicago Tribune, 30 Aug. 2022
The department's no-chase policy prohibits officers from pursuing the riders, but police can still seize and impound the vehicles.
Omari Daniels, Washington Post, 9 July 2022
Department policy is to impound possessions left behind following an arrest.
Gary Warth, San Diego Union-Tribune, 14 June 2022
Last Thursday, a Fijian judge ruled that local law enforcement could impound Amadea, a 348-foot superyacht valued at $325 million.
Michael Verdon, Robb Report, 9 May 2022
Only a market possessed of certain structural features, price system advocates conclude, can impound so much data and thereby coordinate supplies with demands.
Robert Hockett, Forbes, 5 June 2022
Lawyers for Wesley Chapel Crossing argued that that law gives present-day property owners the right to impound an unauthorized motor vehicle.
Bill Rankin, ajc, 14 Dec. 2021
Tow truck operators impound nearly 650 vehicles a month from private parking lots in Portland, with hotspots in the central city, North Portland and east of 82nd avenue.
oregonlive, 24 Apr. 2022
Judith Adams, vice president for internal and external affairs for the Port Authority, said that the port doesn't handle much Russian cargo and hasn't been aware of any directive to impound or confiscate cargo because of sanctions.
al, 3 Apr. 2022
See More
Last Updated: 19 Sep 2022
Which of the following best describes an easily irritated person?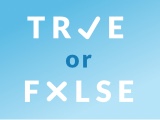 Test your knowledge - and maybe learn something along the way.
TAKE THE QUIZ