im·​me·​mo·​ri·​al
ˌi-mə-ˈmȯr-ē-əl
Example Sentences
the immemorial roots of human spirituality stories passed down from time immemorial
Recent Examples on the Web
Aside from the immemorial wonders, Shiraz provided other, less monumental features.
Los Angeles Times, 14 Jan. 2022
Without thinking, Noonan raised two fingers from the steering wheel in that immemorial gesture of laconic country salute.
Colin Barrett, The New Yorker, 6 Dec. 2021
Those two monuments were made to feel as immemorial as if they had been created by plate tectonics.
Elizabeth Alexander, CNN, 30 Sep. 2021
The other produces an atmosphere of sacred, immemorial calm.
Washington Post, 2 June 2021
The history of open memorials is perhaps best seen in spontaneous gestures of grief that are immemorial.
Washington Post, 9 Apr. 2021
The first day of class has an immemorial feel to it, an air of familiar routines eternally renewed.
Carlo Rotella, Washington Post, 20 Oct. 2020
To the surprise of some — me, for one — there was much in the collections created during lockdown that was frankly celebratory and that used 21st-century tools to connect with deep humanist urges and immemorial techniques.
New York Times, 7 Oct. 2020
Goya knew the problem and let slip the solution, which is to keep in mind that there is no solution, only an immemorial question: Now what?
Peter Schjeldahl, The New Yorker, 14 Sep. 2020
See More
---
The Great British Vocabulary Quiz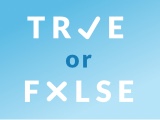 Test your knowledge - and maybe learn something along the way.
TAKE THE QUIZ