Definition of huddle
(Entry 1 of 2)
1 British : to arrange carelessly or hurriedly the solemnities had to be huddled through at express speed —Manchester Examiner
2a : to crowd together Give me your tired, your poor, your huddled masses, yearning to breathe free … —Emma Lazarus
b : to draw (oneself) together : crouch People were huddled around their radios.
3 : to wrap oneself closely in huddled her coat around her
1a : to gather in a close-packed group They huddled around the campfire.
b : to curl up : crouch Students huddled over their desks.
Definition of huddle (Entry 2 of 2)
1 : a close-packed group : bunch huddles of children a huddle of cottages
a magnificent or impressive array
Get Word of the Day daily email!
Name that Food Quiz
Name these cookies!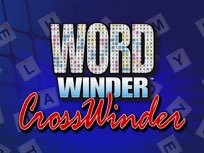 Test Your Knowledge - and learn some interesting things along the way.
TAKE THE QUIZ