Definition of flicker
(Entry 1 of 3)
1 : to move irregularly or unsteadily : flutter Shadows flickered on the wall.
2 : to burn or shine fitfully or with a fluctuating light a candle flickering in the window
3 : to appear or pass briefly or quickly Thoughts flickered through his mind. A smile flickered across her face.
Definition of flicker (Entry 2 of 3)
1a : an act of flickering
b : a sudden brief movement the flicker of an eyelash
c : a momentary quickening a flicker of anger
d : a slight indication : hint a flicker of recognition
2a : a wavering light the flicker of a candle
b : a repeated momentary defect in a cathode-ray tube image caused especially by slow scanning of the screen
3 dated, informal : movie —often used in plural
Definition of flicker (Entry 3 of 3)
to deposit or conceal in a hiding place
Get Word of the Day daily email!
Name that Food Quiz
Name these cookies!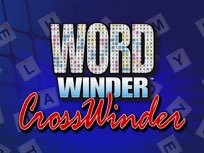 Test Your Knowledge - and learn some interesting things along the way.
TAKE THE QUIZ