Essential Meaning of feature
1
: an interesting or important part, quality, ability, etc.
This year's models include several new safety features.
This camera has several features that make it easy to use.
See More Examples
The car has some interesting new design features.
His plan combines the best features of the earlier proposals.
2
: a part of the face (such as the eyes, nose, or mouth)
Her eyes are her best feature.
3
: a movie that is made to be shown in a theater for entertainment : a full-length movie
Tonight's feature is a new romantic comedy.
He starred in his first

feature film

a year ago.
a

feature-length

motion picture [=a movie that is about two hours long]
Full Definition of feature
(Entry 1 of 2)
1
a
: the structure, form, or appearance especially of a person
a man of large

feature
b
obsolete
: physical beauty
2
a
: the makeup or appearance of the face or its parts
stern of

feature

even when he smiled
b
: a part of the face :

lineament
a person with Asian

features
3
a
: a prominent part or characteristic
Pine trees were a

feature

of the landscape.
b
: any of the properties (such as voice or gender) that are characteristic of a grammatical element (such as a phoneme or morpheme)
especially
: one that is distinctive
4
: a special attraction: such as
b
: a featured article, story, or department in a newspaper or magazine
An account of the fire was the

feature

in the Sunday newspaper.
c
: something offered to the public or advertised as particularly attractive
one of the car's most popular

features
Definition of feature (Entry 2 of 2)
1
chiefly dialectal
: to resemble in features
2
: to picture or portray in the mind :

imagine
3
a
: to give special prominence to
the exhibit

features

local artists
b
: to have as a characteristic or feature
a menu featuring many options
: to play an important part
Dog Words Quiz
Which of the following animals has a dog in its etymology?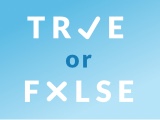 Test your knowledge - and maybe learn something along the way.
TAKE THE QUIZ