dis·​or·​ga·​nize
(ˌ)dis-ˈȯr-gə-ˌnīz
disorganized
;
disorganizing
;
disorganizes
: to destroy or interrupt the orderly structure or function of
Example Sentences
those unexpected problems that can disorganize an entire plan
Recent Examples on the Web
Virtual learning is making the best of a bad situation, leaving students feeling stressed out and disorganized at times.
James Barrett, Redbook, 1 May 2020
Brogdon had open 3s as the Blazers were disorganized up top and passed on them for contested shots instead.
J. Michael, Indianapolis Star, 28 Feb. 2020
The declining market for physical products has always been disorganized: Many transactions take place in cash at tiny stores in places like railway stations.
Amit Gurbaxani, Billboard, 26 Apr. 2019
Being an artist is no excuse for being disorganized.
Jeremy Hallock, Dallas News, 21 Jan. 2020
López Obrador's party is new to government, frequently disorganized and working with an austerity budget so tight that at times there's no one to answer the main telephone line at the president's office.
Washington Post, 29 Nov. 2019
The policymaking process in the West Wing is also disorganized, current and former White House officials told CBS News.
Fin Gomez, CBS News, 15 Oct. 2019
The team was again disorganized in the secondary, which is missing starting outside cornerback Jimmy Smith and slot cornerback Tavon Young.
Jonas Shaffer, baltimoresun.com, 29 Sep. 2019
From the early moments, Uruguay's ability to create dangerous counterattacks with quick passing through disorganized, uneven U.S. lines was cause for concern.
Brian Straus, SI.com, 10 Sep. 2019
See More
---
The Great British Vocabulary Quiz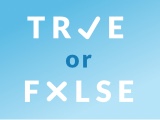 Test your knowledge - and maybe learn something along the way.
TAKE THE QUIZ