: in a defiant manner : in a way that is full of or shows a disposition to challenge, resist, or fight
She spoke out

defiantly

against the proposed law.
As his empire crumbled amid the … scandal, he

defiantly

refused a graceful exit.
— Jonathan Alter
Though restrained, the women do not lack independence, and they wag their tongues as

defiantly

as ever.
— Jason Farago
Return of Name that Color!
Name that color: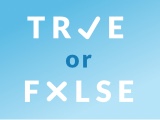 Test your knowledge - and maybe learn something along the way.
TAKE THE QUIZ