came under
;
come under
;
coming under
;
comes under
1
: to be subjected to (something) The troops were resting when they suddenly came under attack. Many people feel that their civil rights are coming under threat. The school is coming under pressure to change its policies.
2
: to be affected, controlled, or influenced by (something) an area that has come under the control of rebel forces He was 30 years old when he first came under the care of a psychiatrist. areas that come under his authority
3
—
used to identify the group or category that something belongs toThese matters come under the heading of classified information.
Obscure Shapes
Something that is ooid is shaped like: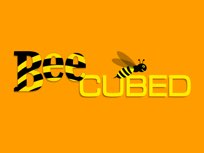 Test Your Knowledge - and learn some interesting things along the way.
TAKE THE QUIZ