came from
;
come from
;
coming from
;
comes from
1
: to have (a specified origin or source) Wine comes from grapes. English words come from a wide variety of sources.

—

often used to describe a person's familyShe comes from a wealthy family.He comes from a long line of entertainers.
2
: to be the result of (something) I'm not surprised that you don't feel well. That's what comes from not eating the right kinds of food.
3
: to be from (a place) She comes (originally) from a small southern town. The people who attend the convention come from countries all around the world. Where did this wine come from? There was a bad smell coming from the basement.

—

sometimes used figuratively with respect to someone's thinking or point of view(informal) I understand where you're coming from.
4
: to be said or told by (someone) This information comes from a person I trust.
A More Exception(al) Quiz
Which of the following words is not a synonym for 'a young person'?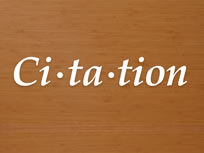 Test Your Knowledge - and learn some interesting things along the way.
TAKE THE QUIZ