: any of a phylum (Cnidaria) of radially symmetrical, aquatic, invertebrate animals that have a hollow digestive cavity opening to the outside by a single opening surrounded by one or more nematocyst-studded whorls of tentacles, that occur as single or colonial sessile, typically columnar polyps or usually free-swimming, bell-shaped medusae, and that include the corals, sea anemones, jellyfishes, hydras, and Portuguese man-of-wars
Welcome to the world of

cnidarians

—a family of sea anemones, jellyfish and other marine invertebrates that kill their enemies and prey by firing poisonous, microscopic projectiles called nematocysts.
— R. Weiss
— called also coelenterate
Odd Habits and Quirks
Which of the following best describes an easily irritated person?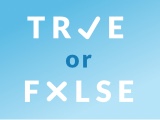 Test your knowledge - and maybe learn something along the way.
TAKE THE QUIZ