Essential Meaning of cadence
1
: a regular beat or rhythm
the steady cadence of the drums
Oars moved back and forth in smooth cadence.
2
: the way a person's voice changes by gently rising and falling while he or she is speaking
He speaks with a soft Southern cadence.
3
: an ending part of a piece of music
Full Definition of cadence
1
a
: a rhythmic sequence or flow of sounds in language
the grand

cadence

of his poetry
b
: the beat, time, or measure of rhythmical motion or activity
The drill sergeant counted

cadence

.
the steady

cadence

of the drums
c
: a regular and repeated pattern of activity
In addition to our weekly

cadence

, we take a step back once a quarter to think about our platform a little more strategically.
— David Vandegrift
To meet its

cadence

of a launch every other week, SpaceX must build at least two of these each month.
— Eric Berger
Then in the evening, it's off to the boxing gym or a sparring session for two to three more hours. In recent years, she's kept a

cadence

of two to four fights annually, her last being a loss for the WBC light middleweight world title in Poland in September.
— Deanna Cioppa
2
a
: a falling inflection of the voice
b
: a concluding and usually falling strain
specifically
: a musical chord sequence moving to a harmonic close or point of rest and giving the sense of harmonic completion
3
: the modulated and rhythmic recurrence of a sound especially in nature
Difficult Spelling Words Quiz
Which is the correct spelling?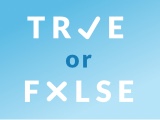 Test your knowledge - and maybe learn something along the way.
TAKE THE QUIZ