: any of several plants associated with fire (as by redness): such as
c
: a deciduous Asian shrub (Euonymus alata) of the spindle tree family having stems with corky wings and leaves that turn a brilliant red in autumn
Example Sentences
Recent Examples on the Web
Those have a burning bush design and were made from microsuede, a quarter-inch-thick synthetic fabric that is now hard to find.
Steve Maas, BostonGlobe.com, 23 Sep. 2022
Its grand opening will feature live music, face painting and free refreshments, plus plenty of docents will be on hand to field your burning bush queries.
Hannah Edgar, Chicago Tribune, 15 Sep. 2022
He's like a prophet who has seen the burning bush, but nobody believes in burning bushes.
Brian Davids, The Hollywood Reporter, 23 May 2022
Examples are amur maple, burning bush, lily-of-the-valley, orange daylily, creeping bellflower and various barberry.
Jennifer Rude Klett, Milwaukee Journal Sentinel, 5 May 2022
One text worth recalling in this regard is the Book of Exodus, and in particular the scene in which God appears to Moses at the burning bush.
Robert F. Barsky, The Conversation, 14 Mar. 2022
Best planted in the fall or spring, burning bush grows at a moderate pace, adding about a foot of growth per year.
oregonlive, 12 Mar. 2022
Many common ornamental plants, such as Japanese barberry and burning bush, create serious environmental problems in natural areas outside your garden.
Beth Botts, chicagotribune.com, 2 Jan. 2022
The burning bush, never consumed by the fire, is symbolic in Judaism, Christianity, Islam and other faiths including Baha'i.
New York Times, 31 Dec. 2021
See More
Last Updated:
- Updated example sentences
---
The Great British Vocabulary Quiz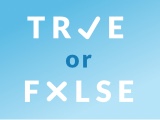 Test your knowledge - and maybe learn something along the way.
TAKE THE QUIZ