Definition of buffer (Entry 2 of 4)
1 : any of various devices or pieces of material for reducing shock or damage due to contact
2 : a means or device used as a cushion against the shock of fluctuations in business or financial activity
3 : something that serves as a protective barrier: such as
a : buffer state
b : a person who shields another especially from annoying routine matters
c : mediator sense 1
4 : a substance capable in solution of neutralizing both acids and bases and thereby maintaining the original acidity or basicity of the solution also : a solution containing such a substance
5 : a section of computer memory for temporarily storing information especially : one that accepts information at one rate and delivers it at another The streaming video feed continues to download into the buffer while the computer starts playing the movie.
Definition of buffer (Entry 3 of 4)
1 : to lessen the shock of : cushion
2 : to treat (something, such as an acid solution) with a buffer also : to prepare (aspirin) with an antacid
3 : to collect (data) in a buffer
Definition of buffer (Entry 4 of 4)
obstinately defiant of authority
Get Word of the Day daily email!
Autumn Words of the Day 2018
Which is a synonym of fugacious?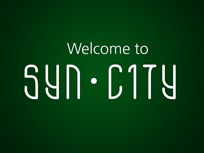 Test Your Knowledge - and learn some interesting things along the way.
TAKE THE QUIZ